Exactly how much do you know about 18650 battery safety?? Due to the fact that if it is not handled appropriately, batteries can result in permanent injuries. However, with proper knowledge and the best handling precautions for 18650 battery safety, you can make sure that you are safe and make the most out of your batteries.
Is a 18650 Battery Dangerous?
18650 batteries are Li-ion high drain batteries utilized for a range of electronics such as powerful flashlights and laptop cells. They are developed to deal with high power drain as well as supply a lot of power. 18650 batteries display a label on them which shows their voltage (3.7 V), their dimensions (18mm x 65mm), as well as their mAh rating (no. of cells which directly relate with battery life).
If handled appropriately, 18650 batteries are similar to other kinds of batteries; nevertheless, if they are mistreated, they can be unsafe. They appear to look like normal AA batteries, but they need to be treated with extra care.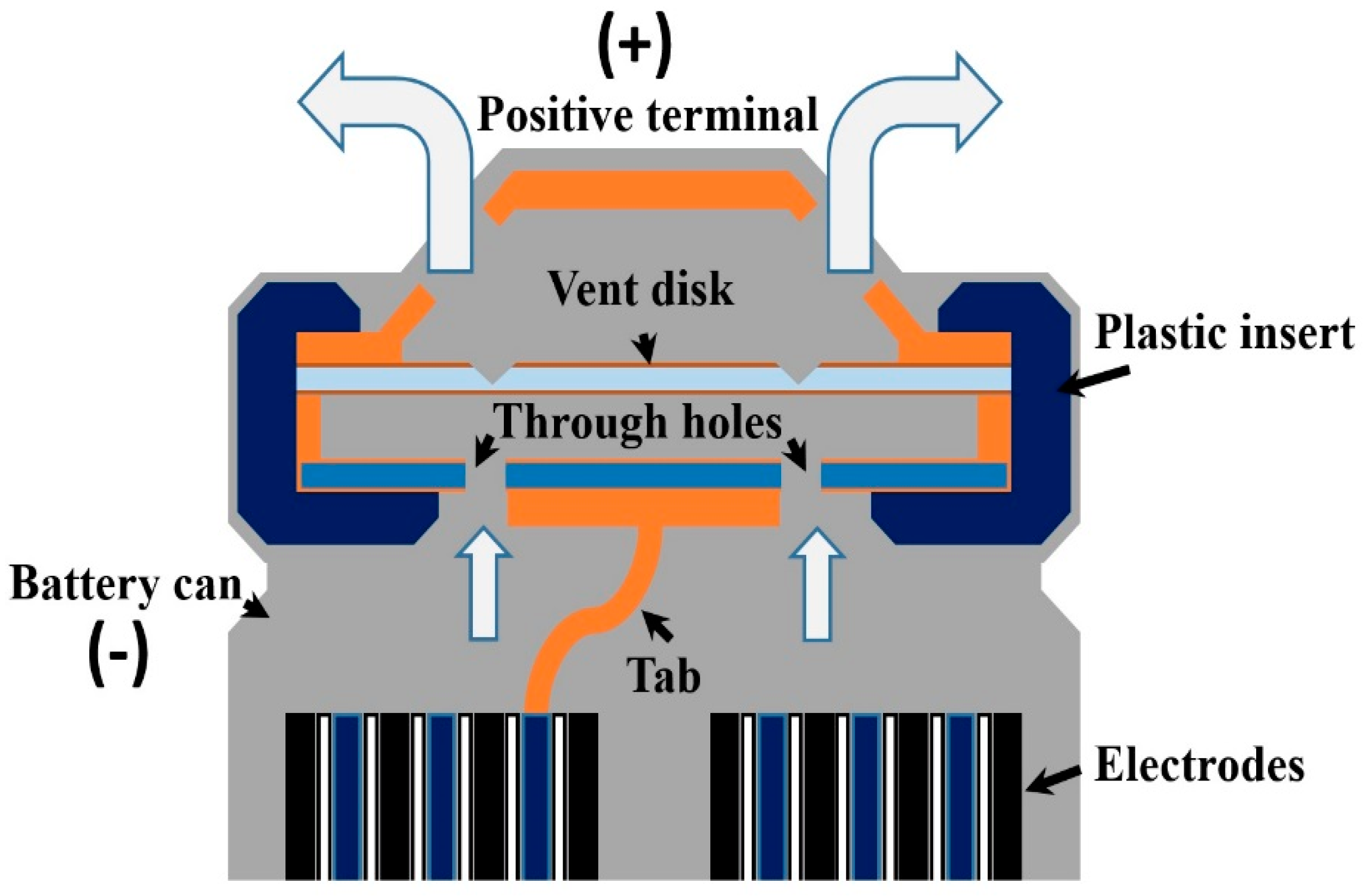 7 Great Tips for 18650 Battery Safety
Let's take a look at some basic 18650 battery safety precautions to guarantee the most effective performance:
1. Do not utilize a damaged 18650 battery.
This tip is obvious; however, it is something we commonly see as the cause of many battery breakdowns. Carelessly making use of a battery having a torn covering, large dents, missing positive ring on top, heavy rust, deformity, or juice/water damages is extremely discouraged. Making use of or charging batteries in a broken state can trigger them to vent. A damaged battery can additionally ruin your box mod, causing the chip to fry. If the old covering of a battery is damaged, place it back in its plastic case and "rewrap" it with a new wrap. For all other battery damages, it is advised to dispose of it safely and buy a new one. Because 18650 battery safety is very important for the device.
2. Don't put 18650 batteries in your pocket.
Simply do not do it. 18650 batteries need to be carried in a case that does not let them touch anything else to stop the batteries from making connections in your pocket. The connection can happen due to a metal piece in your pocket (pens, lighters, change) and even with the zippers in some pants or metal buttons and cause energy to constantly drain. When that occurs, the battery keeps on getting hotter until battery acid "vents" out turning it into a "vented battery." Vented batteries are clearly a bad thing and also can't be utilized again. Sounds complicated? It is not. Just bear in mind to always carry your 18650 batteries in a plastic case to protect them.
3. Never ever store 18650 batteries with a metal piece.
The only metal 18650 batteries that need to ever be touching are the battery terminals in your device. Rubber or plastic is the most effective storing option.
4. Don't leave 18650 batteries at extreme temperature levels.
You should not leave your phone somewhere near the stove or freezer so do not do it with any other device having a battery. Leaving your device in your cars and trucks on a cold or hot day with extreme temperature levels can damage the 18650 batteries. it is a huge risk for the 18650 battery safety?Not just that but it can result in juice leakage.
5. Don't leave 18650 charging batteries neglected.
Similar to all batteries, don't leave 18650 batteries neglected while charging. Despite the fact that many chargers are fire-proof, fires can still occur. When totally dead, batteries only take around 3 hrs to charge on their slowest charging setting. Charging through the micro-USB of a device is not advised because of the absence of a full charge which can be supplied via the micro-USB cable. What you can do instead is use charging docks which are a remarkable and more secure method to charge 18650 batteries. Much like with your device, do not utilize damaged batteries in a battery charger. Securely charge batteries on a charger whilst you monitor them.
6. Match 18650 battery types with each other.
Always utilize the very same kind of battery with each other to stop a power imbalance between multiple cells. Only utilize batteries of the same condition, age, mAh rating, and type. If seriously mistreated, utilizing two or more batteries in a device can cause venting or damage.
7. Safely dispose of the 18650 batteries.
18650 Battery Safety is also a big concern while recycling. When batteries are old, they usually do not hold the charge that they used to. Utilizing old batteries is not just a problem due to the fact that they do not last for a long time, yet they can likewise be dangerous. When dealing with an old 18650 battery, you can safely dispose of them. Because of the damages it can do to our environment, resist the desire to toss them in the garbage. Instead, put batteries in separate plastic bags or cases and send them to a nearby local recycling center. The chemicals inside batteries are hazardous just like the chemicals in cigarettes are dangerous, so we politely urge you to take care of the planet like your lungs.
Is a 18650 Battery Safe?
Yes, they are safe if you are safe with them. All batteries are not created in a similar way and must be treated safely to prevent damages, fires, and explosions. 18650 batteries need the individual to be knowledgeable and alert and once you understand how to use them as well as deal with the batteries, they are risk-free to use.
We hope that you found this article to be informative and helpful. Our objective is to teach you safe methods to use your batteries. The more educated we are, the safer our 18650 batteries and their devices will be. If you would like extra in-depth details regarding 18650 battery safety and security, you can call the experts at Melasta.
Moreover, you can also get customized batteries for your power requirements. Don't hesitate to give us a call and we will be prepared to provide you the information that you need.